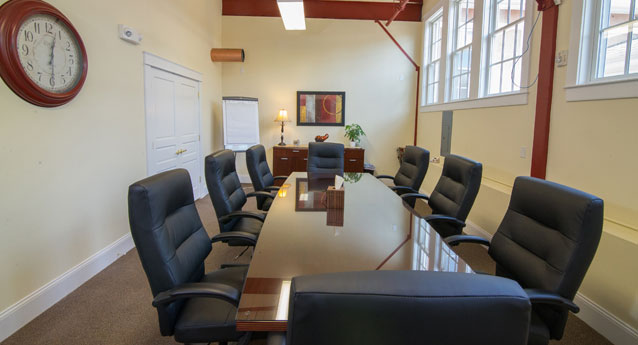 >
Massachusetts divorce and family law lawyers and mediators in Franklin, MA
 Your Family Law Conflict – Not Creating More of It
First, thank you for poking around our website.  We hope the information was helpful and even alerted you to some things you may not have considered.
The Divorce Collaborative was founded with the primary goal of helping Massachusetts clients through divorce and other family law problems in a more dignified and respectful way. Within just a few years, the firm has grown considerably.
We don't believe in a lot of hype or scare tactics as you might have noticed after viewing some other divorce law firm websites.  We avoid words that invoke combat or the invasion of Normandy. Although litigation is generally the most profitable work for divorce lawyers, we encourage our clients to first consider alternatives such as the mediation process or a collaborative divorce before deciding that court is the only option.  A very small percentage of Massachusetts divorce cases are actually litigated.
We offer progressive fee options, including transparent fixed-fee packages for mediation and collaborative divorce clients.  Hourly billing remains an option and is the norm for court-based work.
When clients feel as though they are spinning out of control, stress levels skyrocket.  We work closely with clients to avoid this situation by promptly returning your calls and emails and keeping you informed about your case.  The legal issues of a divorce are but one component of the entire process.  The emotional issues surrounding divorce are challenging and sometimes more of an obstacle to settlement than one might think.  We wish we had a magic wand and could take away your stress, but since we don't, we will refer you to a qualified divorce coach or counselor to help you get through the process and have the best opportunity for a happier post-divorce life.
Thank you for considering The Divorce Collaborative.  If you have any questions, or to set up a consultation, please contact us at (877) 842-1199, or send an email to ccunnally@divorcecollaborative.com.  All of us at The Divorce Collaborative welcome the opportunity to speak with you about how we can help.
Best regards,
Colleen Cunnally, Esq.
Owner – The Divorce Collaborative
About The Divorce Collaborative Logo:
The logo of The Divorce Collaborative is based upon the ancient Celtic triquetra symbol. Although historians disagree as to the exact meaning of this symbol, it is frequently seen as part of Celtic knots and the trinity motif has been found alongside ancient solar and lunar drawings.  The concept of the logo for the firm was developed by Steve McDonough.  The triquetra has been said to represent a wide range of things, including:
Mind, Body, Spirit
Mother, Father, Child
Past, Present, Future
Thought, Feeling, and Emotion
Creation, Preservation, and Destruction
Although the above list can certainly be related to family law practice, I also interpret the symbol to represent the three major methods for resolving family legal conflict – Mediation, Collaborative Process, or Litigation.
Because a significant portion of the firm's practice is mediation, the symbol also represents three people at the mediation table – separate, but connected in an effort to reach a lasting resolution.
Massachusetts divorce and family law attorneys and special education lawyers serving the Franklin, Medfield, Milford, Medway, Millis, Norfolk, Wrentham, Walpole, Bedford, Lexington, Concord, Billerica, Shrewsbury, Worcester, Westborough, MAssachusetts areas.