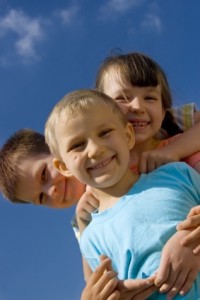 >
By Massachusetts Divorce Lawyer and Divorce Mediator Colleen E. Cunnally, Esq. 
Divorcing couples are usually most concerned about their children.  How will my children adjust to the change in our family structure?  How will I effectively co-parent with my soon to be ex?  When and how should we tell the kids?  What questions will they ask?  My ex is placing the children in the middle!  For these reasons and more, the Massachusetts Probate and Family Court requires parents of minor children (even in uncontested cases) to complete a mandatory parent education class.  The order requiring the completion of the class is found in the Massachusetts Trial Court, Probate and Family Court Department's Standing Order 4-08.  Since it is a requirement,  most Judges will not enter a final Judgment of Divorce Nisi until both parties parenting class certificates are filed with the court.  The mandatory parenting class is five hours long, generally spread over two evenings of 2.5 hours each.  At the end of the class, you will receive a mustard colored certificate for filing with court.  Parents must attend separate classes to avoid any potential awkwardness.  Many people would not feel comfortable asking questions if their spouse was across the room!  The fee for the class is $80.00.
Please refer to the following link for a list of approved parenting classes in Massachusetts:
http://www.mass.gov/courts/courtsandjudges/courts/probateandfamilycourt/parentedprovidersbycounty.pdf
In certain circumstances, the parenting class may be waived for one or both of the parties.  It is best to consult with a Massachusetts divorce lawyer to discuss the individual circumstances of your case and whether your case meets the criteria for requesting a waiver of the class.
In my work as a divorce lawyer and mediator, parties often comment the requirement to take a parenting class because they are divorcing makes them feel like they are viewed as bad parents.  As if you weren't feeling bad enough going through a divorce!  However, the class is not designed for this reason and this is not the message the court is trying to convey.  Rather, the parenting class is designed to educate parents on the effects of divorce on children and offers co-parenting tips for the couple post-divorce.  After taking the parenting class, I have had many clients comment they felt it was helpful.  I advise my divorce clients and mediation clients to take the class early on in the divorce process.    One of the best indicators on how children will fare after their parents divorce depends on how well their parents co-parent.
In addition to the parenting class required by the court, there are a host of other resources available for parents engaged in the Massachusetts Divorce process.   I have attached a link to several of my favorite websites:
http://www.uptoparents.org/Default.aspx
http://www.pbs.org/parents/itsmylife/resources/divorce.html
http://www.afccnet.org/resourcecenter/resourcesforfamilies/categoryid/1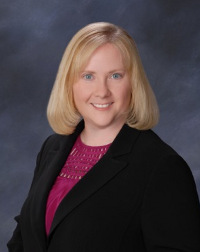 >
Colleen E. Cunnally is the owner of The Divorce Collaborative LLC.  She is a divorce and family law attorney and mediator with The Divorce Collaborative LLC of Franklin.  Colleen also handles complex Massachusetts child support and custody cases, including interstate and international child support and custody issues and paternity matters.  Attorney Cunnally is also a Guardian Ad Litem. 
Do you have questions about child custody, child support, or divorce in the, Franklin, Medway, Medfield, Milford, or Norfolk areas? Please call The Divorce Collaborative LLC to schedule a consultation with one of our experienced family law attorneys. (508) 346-3805.
Divorce lawyer, divorce mediator, child support lawyer, child custody lawyer, paternity lawyer, Franklin, Medway, Medfield, Millis, Milford, Norfolk, Wrentham.