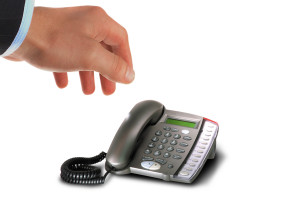 >
I often remind our TDC team how difficult it can be for clients to make that first telephone call to our office.  The decision to speak with a Massachusetts divorce lawyer or divorce mediator is generally not made lightly.  We are empathetic to the various feelings and stress clients experience, including, anxiety, anger, fear, sadness, shock, disbelief, disappointment, guilt and heartbreak.  These are all normal emotions felt during a separation and divorce.  During this time, knowledge is power.  To ease any anxiety, I want to give you a sense of what to expect during the initial telephone call to our office.
1.         Confidentiality.  We want you to feel at ease calling our office, we do not disclose to your spouse or anyone else for that matter (barring an emergency of course) the fact you even called us.
2.         We will ask your name and the name of your spouse. We may even ask the name of your spouse's attorney if applicable.
Why do we ask this information?  One of the first things law firms do when a new potential client calls is conduct what is referred to as a "conflict check."  There are many examples of what may constitute an ethical conflict for a lawyer, including but not limited to, personal knowledge of the parties involved, a business relationship with the other party, former or current representation of the other party, or a conflict of interest with the other attorney involved in the case.
In the unlikely event there is a conflict, we will let you know right away.  However, we cannot divulge the exact nature of the conflict.  Conflicts are rare and only occur a few times per year so do not worry!
3.         We will ask where you reside.  Our main office is located in Medway, Massachusetts but we have the ability to meet with clients in Bedford, Burlington, Hingham or Westborough so we want to make sure we offer you a meeting in a location convenient to you.
4.         We will ask how you heard about us, i.e., internet, our web site (divorcecollaborative.com), the newspaper, a friend, referral, another lawyer, etc.  We like to keep track of our marketing efforts but if you prefer not to disclose this information to us, that's fine!
5.          We will then discuss the type of legal assistance you need.  Are you calling for information on an initial Massachusetts divorce?  Or a modification of an existing Massachusetts divorce agreement?  Perhaps you are interested in enforcing the terms of an existing divorce agreement?  You may have questions about child custody, child support, alimony in Massachusetts, property division in Massachusetts, guardianships or adoption proceedings.
If you decide to schedule an initial consultation with one of our attorneys, our initial consultations are an hour and a half long.   In addition to appointments during regular business hours, we can offer early morning, night and weekend appointments.  The fee for an initial consultation is $200.00.  The fee for a weekend consultation is $300.00.   
6.         If you are calling for an initial divorce, our staff will briefly explain the different process options available to you.    At your initial consultation, the attorney you meet with will discuss these options in more detail and help you determine which might work best for you.
Briefly, they are the following (please refer to our learning center on divorcecollaborative.com for more information):
i.          Litigated/Contested/Court Based Divorce
Under this process option, generally each person hires his/her own attorney and the case is placed on the Probate and Family Courts contested court track (14 month track).  If your spouse has already filed for divorce in court, this is typically the process option you would be seeking.  In cases where one spouse is not willing or able to explore alternative dispute resolution, or situations where there are safety issues, substance abuse, child neglect or abuse, serious concerns over hiding of assets, etc, this process is often needed.  In other cases, clients simply don't feel comfortable with selecting alternative dispute resolution and choose to select this process option.
ii.         Divorce Mediation
Some couples decide to handle their divorce amicably and privately and choose to hire one neutral mediator to assist them develop a lasting resolution of all matters, including property division, alimony, child custody and child support, etc.   Please note, our divorce mediators (although attorneys) do not represent either (or both) parties, rather they serve as a professional neutral.  Mediation clients are encouraged to have legal agreements reviewed by their own outside attorney.  We are happy to provide both parties with referrals.   Divorce mediation is a voluntary and confidential process.   At the end of the process an uncontested divorce is filed with the court and the couple appear for a brief uncontested hearing in the Probate and Family Court.
If your spouse and you have already decided this is the process option you would like to select, then we recommend scheduling a mediation initial consultation.  It is recommended that both parties come to the mediation consultation, which generally lasts one hour.  The fee for a mediation consultation is $200.00.  The mediator will explain the mediation process to the couple, the confidentiality rules and get a sense from the couple what issues they need to work through and how many sessions they might require.
iii.        Collaborative Process
In a collaborative divorce, each party agrees to resolve all outstanding issues outside of court.  They do this by each retaining an attorney who has specialized training in the collaborative method.  They agree to resolve their issues through a series of meetings with both lawyers present.  In some cases, the parties agree to hire a financial neutral (to assist the parties with the property division and support), or a child specialist (in situations where child custody or parenting plans are in dispute).  At the end of the process an uncontested divorce is filed with the court and the couple appear for a brief uncontested hearing in the Probate and Family court.
We look forward to assisting you determine which process option works best for your particular situation.  To schedule your initial consultation with The Divorce Collaborative, please call (508) 346-3805.
Colleen E. Cunnally is the owner of The Divorce Collaborative.  She is a divorce and family lawyer and mediator with The Divorce Collaborative of Franklin, Massachusetts. 
If you have questions about a Massachusetts Divorce, alimony, child support, or child custody in the Franklin, Medway, Medfield, Milford, Norfolk or Wrentham area, please call The Divorce Collaborative to schedule an appointment with one of our experienced family law attorneys or mediators.  (508) 346-3805.
Massachusetts Divorce lawyer, divorce mediator, child support lawyer, child custody lawyer, Franklin, Medway, Medfield, Millis, Milford, Norfolk, Plainville, Wrentham.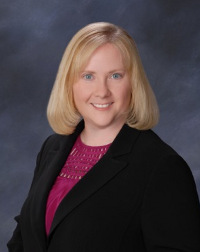 >