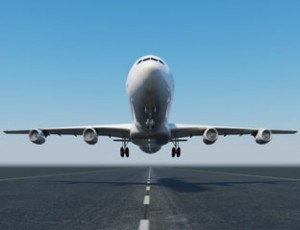 >
I recently attended a family law conference hosted by the Association of Family and Conciliation Courts (AFCC) in Los Angeles, CA.  As a practicing Massachusetts divorce attorney and divorce mediator, I think it is important to get away once in a while to attend a professional development conference.  The best practitioners are those who are constantly learning about new developments in family law and mediation.  The information we learn not only benefits our clients but on a personal level, every time I attend a conference with esteemed colleagues, it reenergizes me!   The conference was well attended by family court judges, attorneys, guardian ad litems, child custody evaluators, divorce coaches, parent coordinators, family law mediators,  and law professors from throughout the United States.  There were also practitioners from Canada, Ireland, Germany, Finland, New Zealand, and Australia in attendance.   It's interesting to learn about the differences and similarities in family court systems throughout the country and the world.
I also had the opportunity to observe three different family court sessions in Los Angeles County Superior Court-incidently the largest courthouse in the world!  Although the procedures (and lingo) are somewhat different in California, the issues I heard sitting in the courtroom for nearly three hours are the same issues many of my Massachusetts divorce clients face when they appear in a Massachusetts Probate and Family Court.  I observed disputes between parents in regard to the care and custody of their minor children, disputes over how to handle division of the family home when the amount owed on the mortgage exceeds the value ("up-side down" or "short-sale"), and arguments over whether a child should visit with a parent or attend a baseball game on a Saturday morning.
What impressed me the most about the California family court is that mediation between a divorcing couple is mandatory.   California and many of us here in Massachusetts recognize that an increasing amount of divorcing or never married couples are learning disputes are often best and most efficiently resolved by the mediation or collaborative law process.
Don't worry..my trip wasn't all about work, I had the chance to have some fun too.  The Santa Monica Pier was really cool, there is a great Mexican restaurant at the end of the pier overlooking the Pacific.   The Getty Museum was fantastic, I highly recommend it and can't wait to go back.
To learn more about the Association of Family and Conciliation Courts, please visit their web site below.
Association of Family and Conciliation Court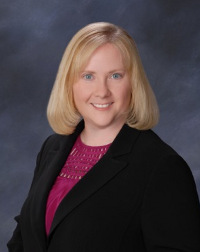 >
Colleen E. Cunnally, is the Principal of The Divorce Collaborative.   She is a Family law Mediator and Attorney in Massachusetts, representing clients in  Norfolk, Barnstable, Bristol, Worcester, Middlesex, Suffolk, and Plymouth Counties.