By Attorney Katherine Thomas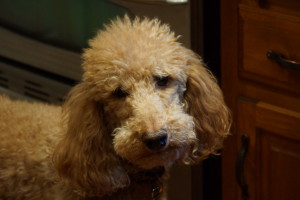 >There is a strong correlation between animal abuse and domestic violence. The National Coalition Against Domestic Violence conducted a study where 85.4 percent of women and 63 percent of children reported incidents of pet abuse after arriving at a shelter for domestic violence victims. On October 31, 2012, a new law went into effect in Massachusetts, which recognizes this correlation and offers protection to pets in domestic violence cases.   To read the new law, you can click here.
Under the new law, a court may order through a restraining order, the possession, care and control of any domesticated animal owned, possessed, leased, kept, or held by either party or a minor child residing in the household to the plaintiff/petitioner. The court may also order the defendant to refrain from abusing, threatening, taking, interfering with, transferring, encumbering, concealing, harming, or otherwise disposing of such animal. This law means that domestic violence victims no longer have to worry about losing their pets when they obtain a restraining order, or at least have a tool at their disposal to help their pet(s).
Although cruelty to animals has been a felony in Massachusetts since 2004, there has not been a law in place that understands the relationship between individuals and their pets and the implications domestic violence can have on that relationship.
It is heart wrenching for both pet owners and children to have to leave a pet behind in an abusive home. It is also difficult for pet owners and children to leave behind a pet knowing that they are likely leaving their pet in danger. In fact, between 25% and 40% of battered women are unable to escape abusive situations because they worry about what will happen to their pets should they leave. Abusers have injured, killed, or threatened family pets for revenge or to psychologically control their victims. Abusers will also kill, threaten, or harm a child's pet to coerce them into sexual abuse or force them to remain quiet about abuse.
Under the new law, pets are protected and abusers are not able to use pets to control their victims.  In November, Panzer, a 6-year old Labrador mix, was the first dog in Massachusetts to receive protection through a restraining order under the new state law.
Katherine Thomas is a Massachusetts divorce lawyer and mediator with The Divorce Collaborative LLC, serving the areas around Concord, Walpole, and Westborough.
The Divorce Collaborative LLC has offices in Bedford, Franklin, and Shrewsbury, MA.